Colorado's wild fluctuations in snowfall and weather drastically impact the eventual snowmelt and runoff. Therefore, an accurate prediction is often difficult, until now. The total snow depth and its Snow Water Equivalent (SWE) are outstanding and well above average. Rivers across the state currently tend to be anywhere from 20% to 50% above average. Located in Buena Vista, CO, the nation's most popular whitewater river, the Arkansas River, looks fantastic at around 30% above average.
The Arkansas River is beautiful in all conditions – but you'd certainly want wetsuits and splash jackets for trip when it looks like this! A normal rafting season on the Arkansas River sees fluctuating flows that mimic the snowmelt. Typically, the season starts with lower flows in early May increasing to medium levels by the end of the month. Then June will typically see a quick rise to a peak flow around the second week of the month. It will then normally drop slowly or maintain flows through the remainder of the summer until sometime between the middle of August and Labor Day, when flows will typically be too low for the best rafting.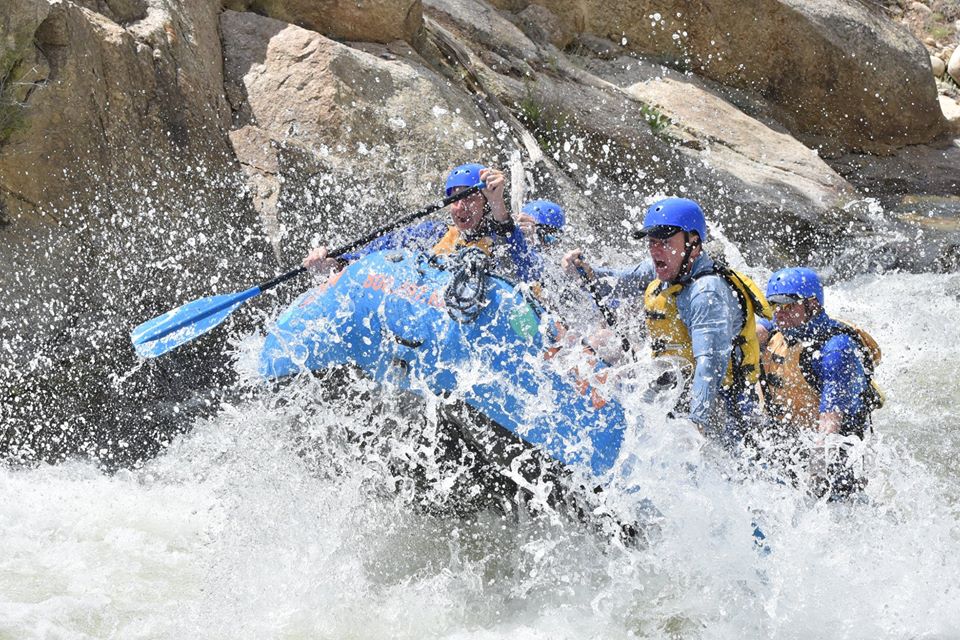 Other rivers in Colorado generally follow the same pattern. What makes the Arkansas River somewhat unique is that it has a very long rafting season with plenty of water due to its large drainage area and a cooperative agreement with municipal and agricultural water users to help maintain late summer river flows. Since this winter Colorado received well above average snowfall and more recently avoided hot, dry, and windy spring conditions that have the potential to devastate our snow pack, we expect a lot of water. On the Arkansas River, this means higher flows at all stages of summer. In fact, just last week the Arkansas Valley and corridor to Denver received several inches of snow and areas above 10,000 feet elevation saw as much as 17 inches. (You can see video of this here.) This has put an exclamation point on the winter and spring for a long season with above average flows and big splashes.
We will start the early season out at lower to medium flows somewhat higher than average of what we would usually see this time of the year. Then, we will likely see a peak around the middle of June with higher water lasting until early to mid-July. As the water levels subside, we should see medium to lower flows with great rafting until Labor Day or beyond.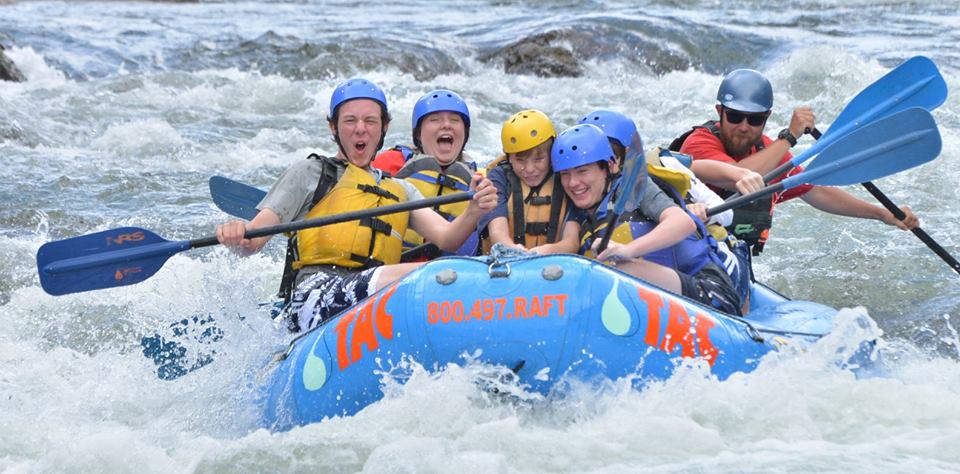 How will this affect the Colorado whitewater rafting experience? Safety and managing the risks of rafting is always the top priority for Colorado's rafting outfitters. Trusted outfitters, like The Adventure Company, make adjustments at higher flows to help manage the risk of faster water, always associated with higher flows. Our familiarity with Colorado rivers, enables us to make appropriate adjustments to help manage risk. These include strategies to cut down on response time with faster moving water, and using safety boats ahead of our passenger rafts as an additional safety net. As some raft trips become too challenging at higher flows, we may no longer offer them until the water drops. However, other trips may be at their best at higher flows and we focus on these choices. We also adjust our participant eligibility requirements for raft trips at higher flows. Depending on the trip, we may raise minimum ages and also increase the required fitness level or swimming ability. Therefore a high water summer can be quite a boost to Colorado's whitewater rafting industry with a long season and lots of excitement.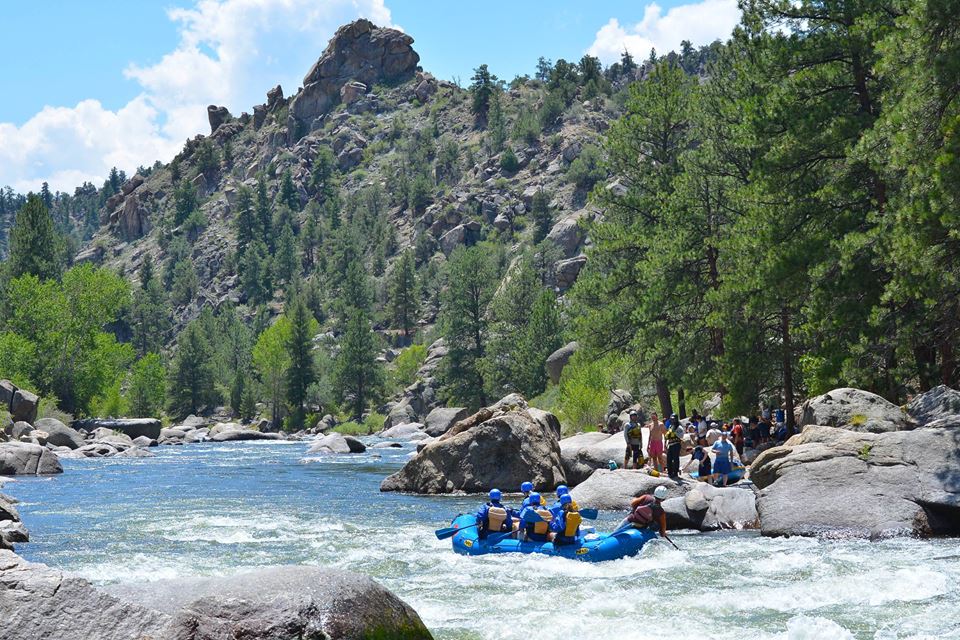 As always, the public should be careful when considering playing on our rivers. Relying on the expertise of trusted rafting outfitters is always a good idea. Feel free to contact The Adventure Company for expert advice about tackling high water rafting in Colorado.
Click here to see more about The Adventure Company!