Click Here for Zip Line Outfitters
Zip line tours are becoming one of the fastest and most popular activities in Colorado. Zip Lining tours in Colorado are great for the whole family, no experience needed although there are certain age restrictions and weight limits. Always check with your outfitters first. Zip Lines are a system of pulleys that consist of a pulley suspended on a cable usually made of stainless steel that is mounted on a slope. The design is to enable a user to propel themselves by gravity and travel top to bottom at different speeds controlled by a braking system.
Some zip line tours in Colorado can reach elevations as high as 11,000 feet and give you views of 14,000 foot peaks , amazing rivers and streams some over a running train system. There are also Zip Line tours and outfitters in Colorado that operate at night providing glow sticks and headlamps.
Many Colorado zip line tours have operations that are single line as well as being able to ride side by side. Although the speed is controlled by a braking system, but in some cases a speed of 60 miles per hour could be reached.
Zip lining tours in Colorado is truly an experience that should not be missed, unbelievable views, the rush of adrenalin and you can do this year round there are some outfitters that zip line in the winter.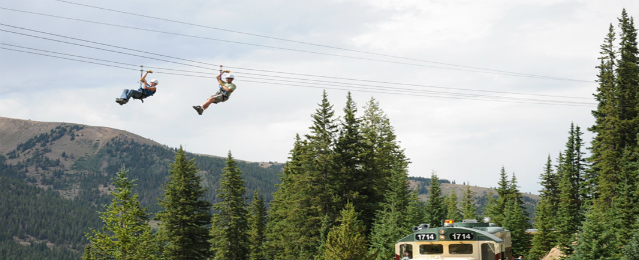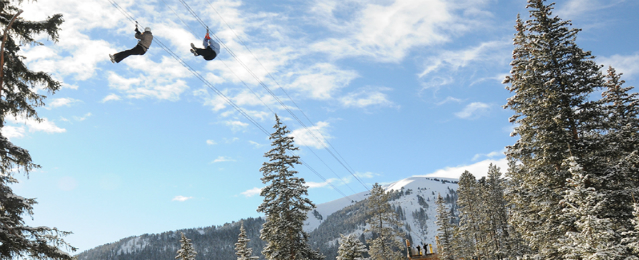 Click Here for Zip Line Outfitters
To Zip Line in Winter click here